About
迷你世界 – Mini World is a 3D free-to-play sandbox game about exploration, creativity, and start an epic adventure with your friends. There are no levels or restrictions, but only the freedom of your creation. The easy-to-join multiplayer settings allow you to connect via PC and phones anywhere at any time. In our game, you can build a house, an apartment, a castle, or even a city. The sky is the limit. You can also explore the underworld and challenge the Dark-Dragon with your friends.
In addition to Survival Mode, you can download and play some fun mini-games made by other players. There are various types of mini-games, like parkour, puzzle, FPS, or strategy. Of course, these games are fun if you play with your friends!
Mini World is a great platform. With hundreds of blocks to choose from and over 1000 in game items to play with, you can express yourself in the world anyway you like!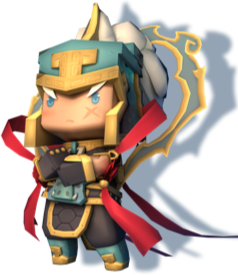 Most Innovative
On December 3 2018, the world's highest level of game developers award, the Google Play 2018 awards was announced the results. Among them, 24 apps and games from mainland China were receiving awards.
Mini World:Block Art got the Most Innovative game award.It is the only sandbox game that won this award.
The award is the best recognition of the excellent performance of MWBA in overseas. In the future, more attention will be paid to cultural exchanges between Mainland China and overseas. With this award as the starting point, MWBA will continue to make the gaming content to the best, and make MWBA go further and better.
The road ahead is long and tough, with your love and attention, MWBA will continue to work hard towards a better future.