Mini Captain will teach you how to make a book of your own!
Lets take a look of the Bookmaking Workbench.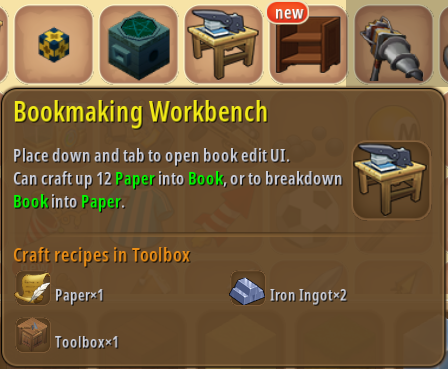 First, click Bookmaking Workbench, put in in your inventory, then place it down to use.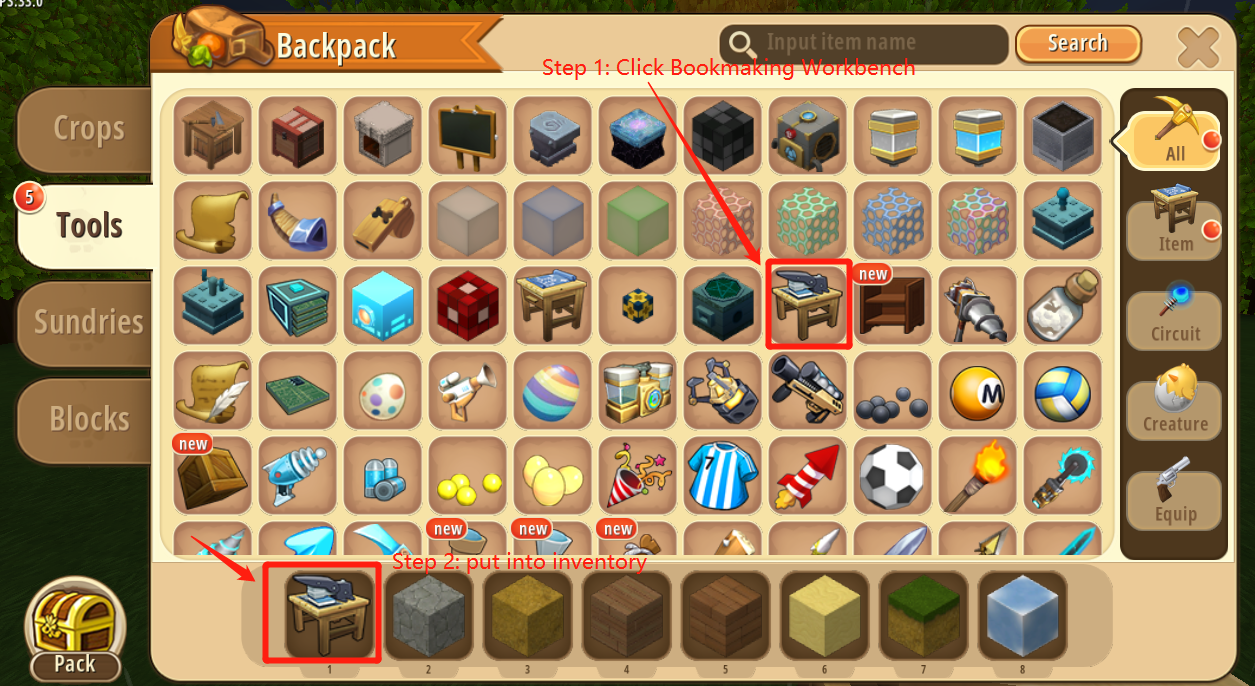 This is how it looks like when you place down.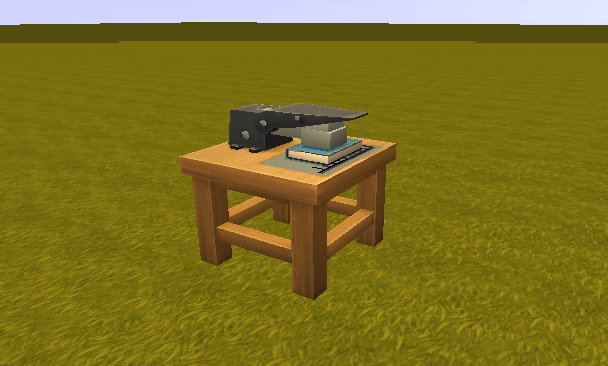 Then, lets write down some content on blank paper for the book.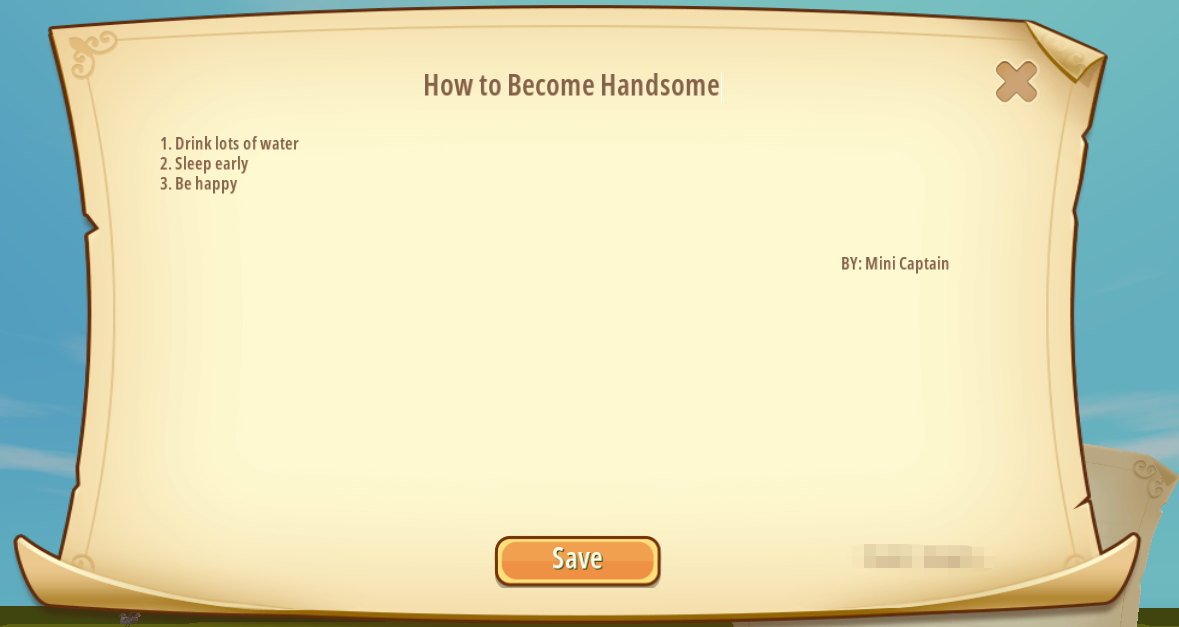 Click on the Bookmaking Workbench, all the paper that have content will appears on the left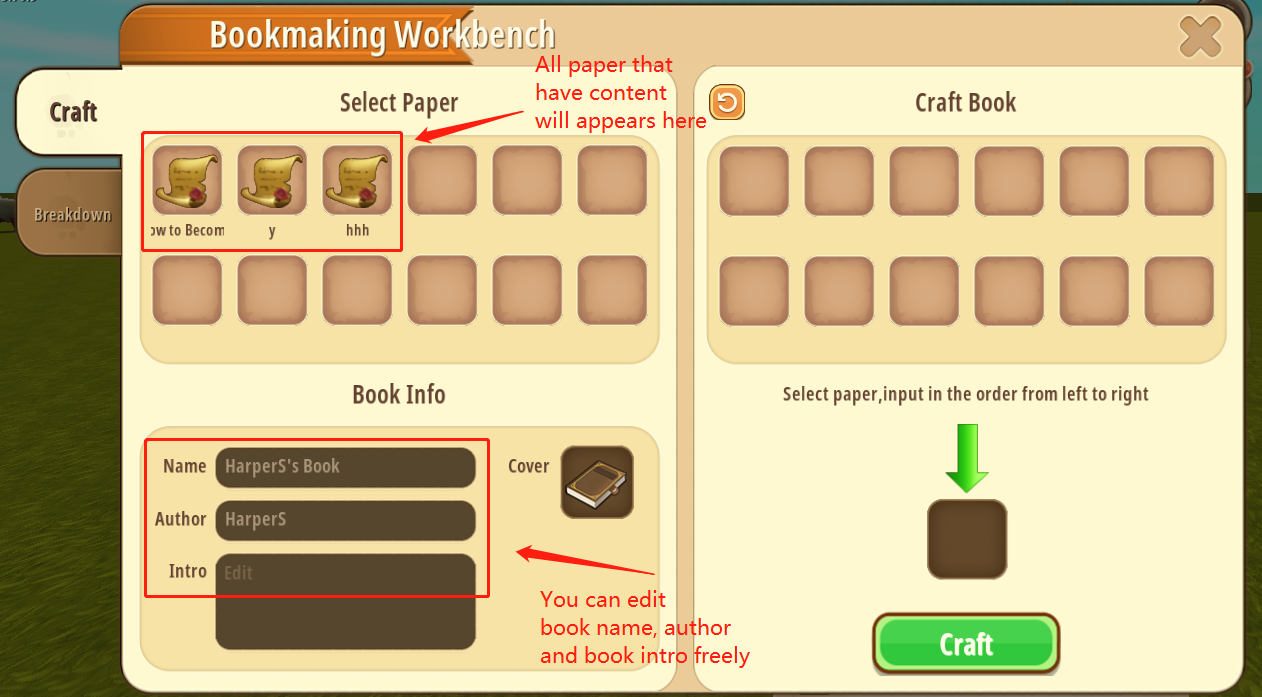 Then we click on the paper in an order, it will show up on the right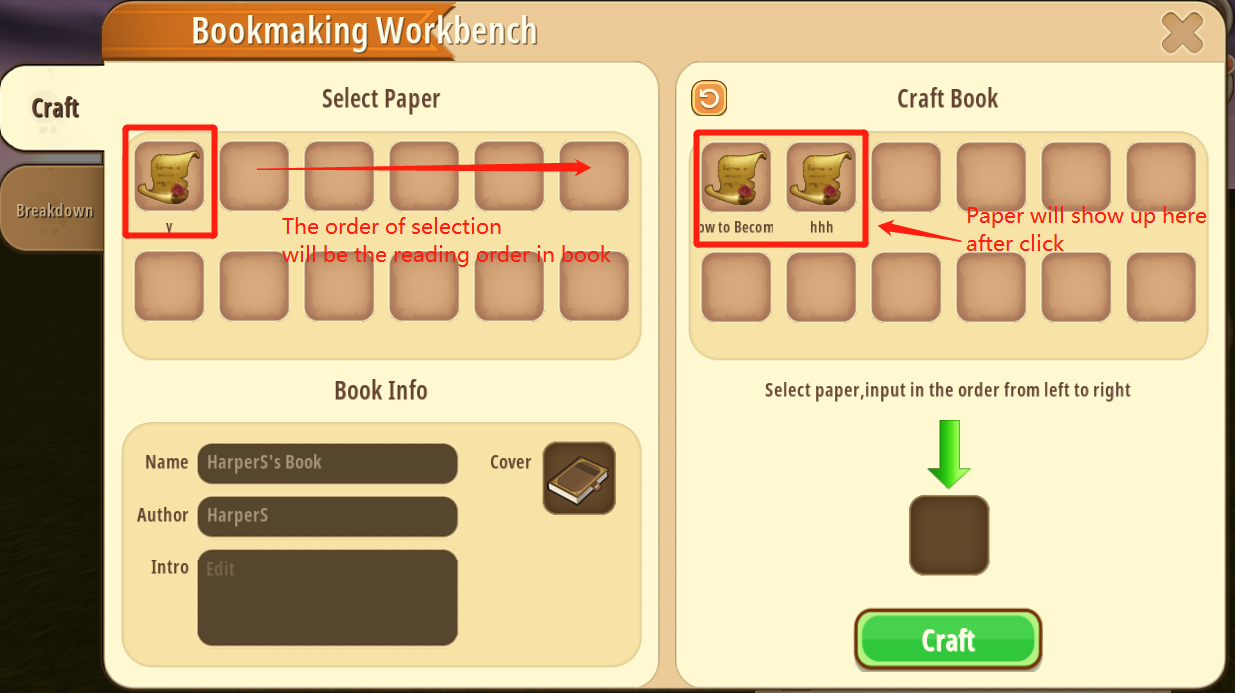 Select all the paper that you wish to be in the book to right, click Craft, you will make the book!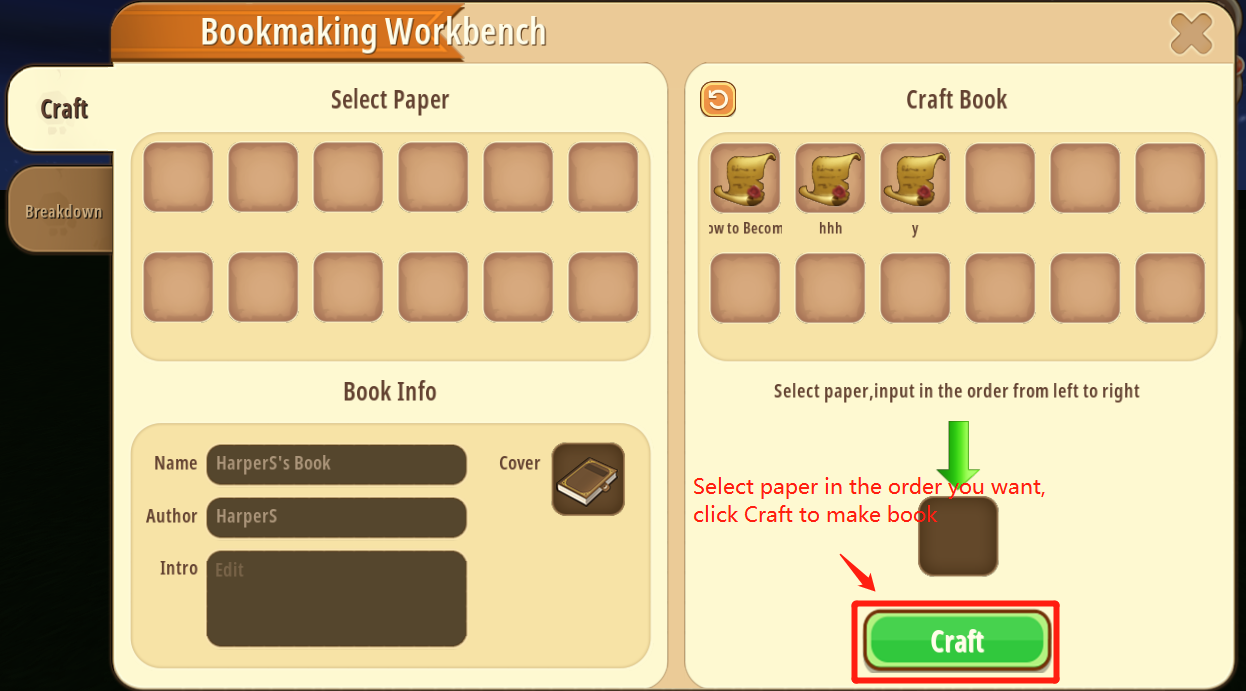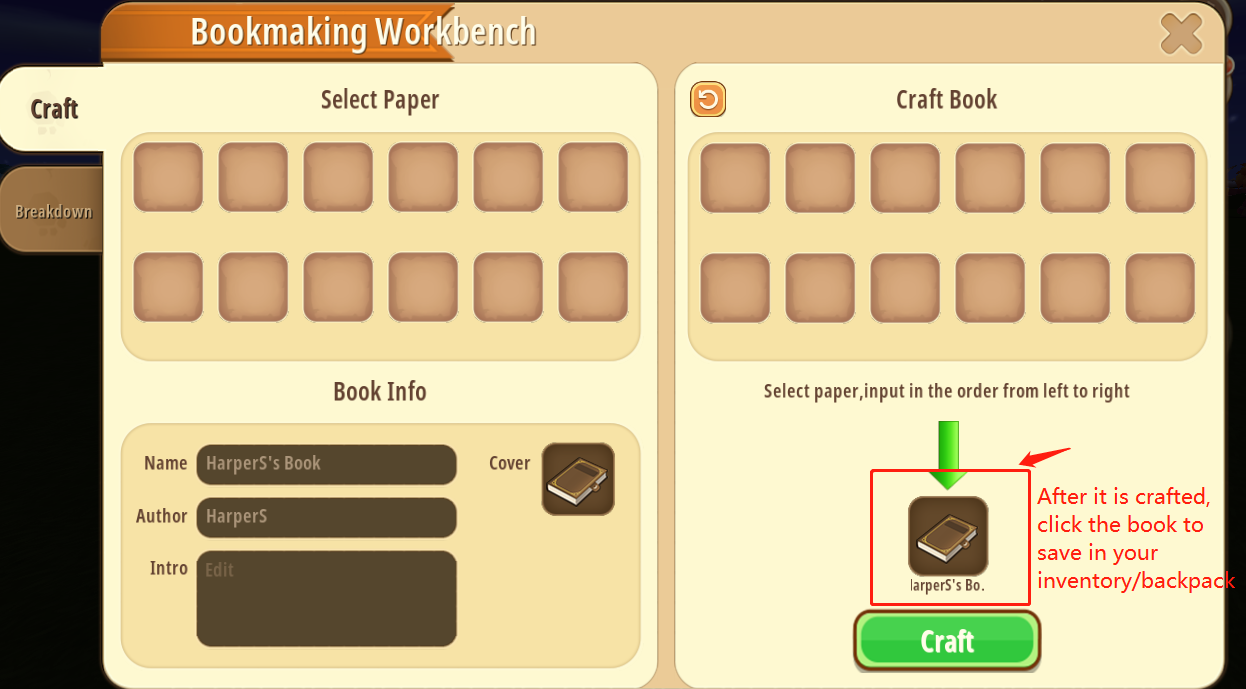 You have to click the book that is crafted to save it in your inventory or backpack!
If you close the interface directly, it won't save to your inventory automatically, it will stayed in the workbench.
Let's check our wonderful book!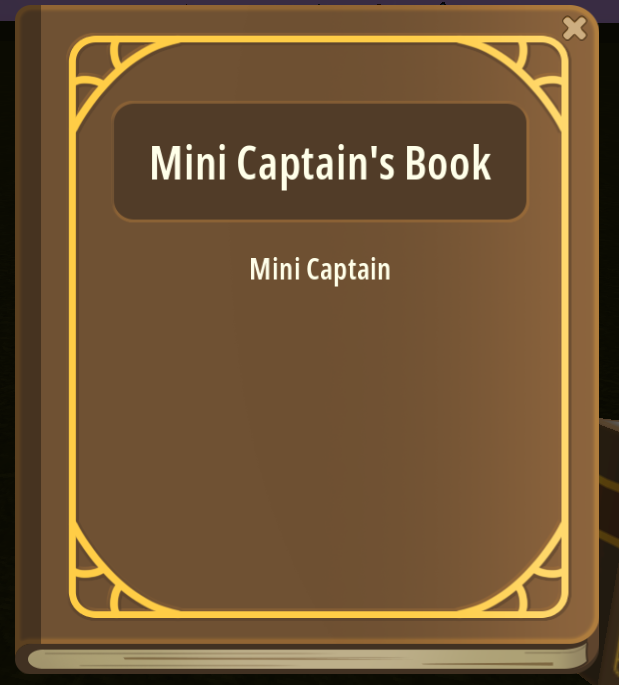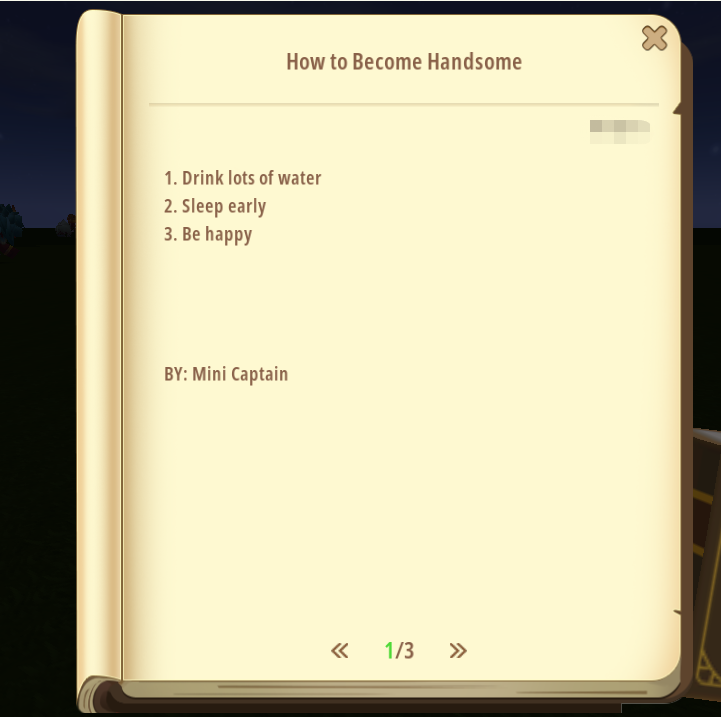 Once the book is crafted, you cannot edit the content. If you wish to edit new content, you need to disassemble it, change content, then craft book again
How to breakdown a book?
Also using the Bookmaking Workbench, you can see a Breakdown option on the side. Select Breakdown, all the book in your backpack will appear on the left.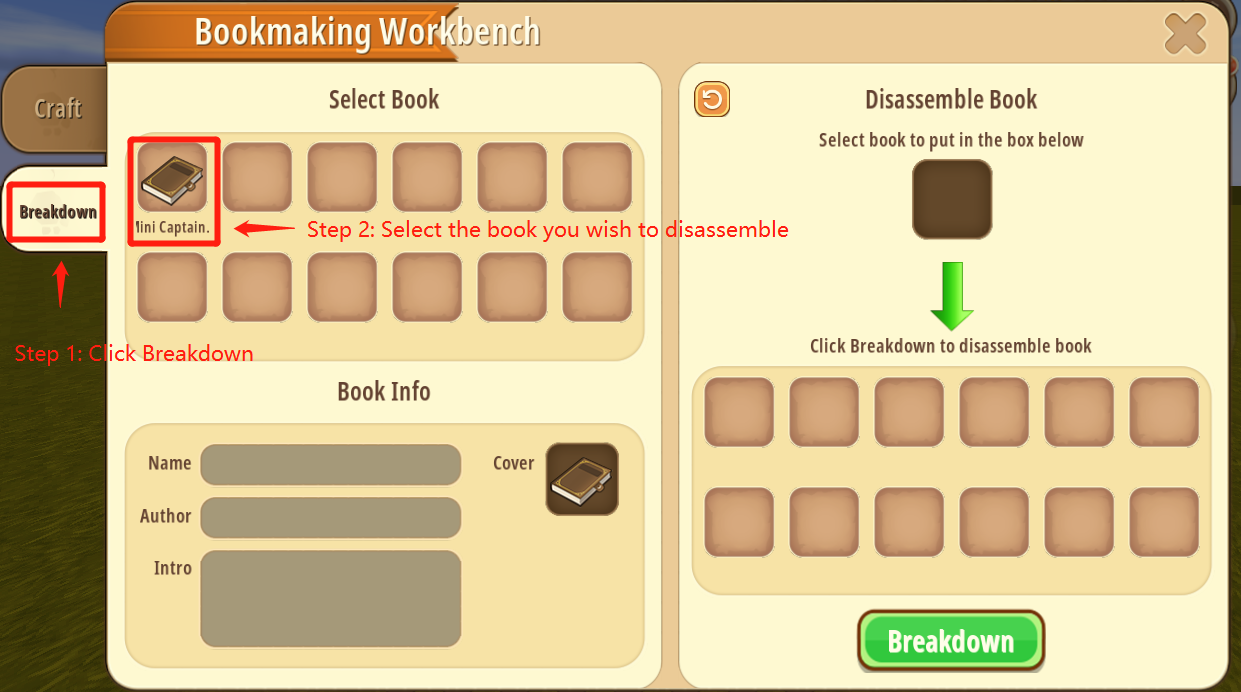 Click on the book you wish to disassemble, it will appear on the right.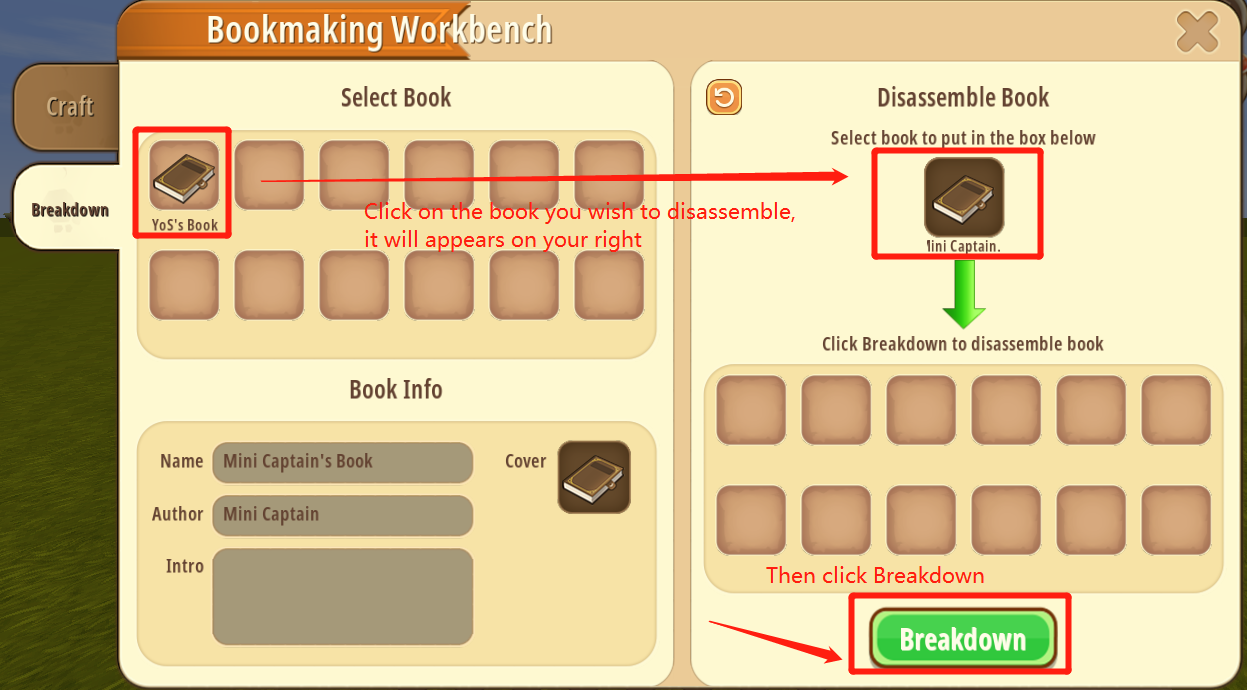 Click Breakdown, the book will becomes paper again. Click on the paper to save them in your inventory.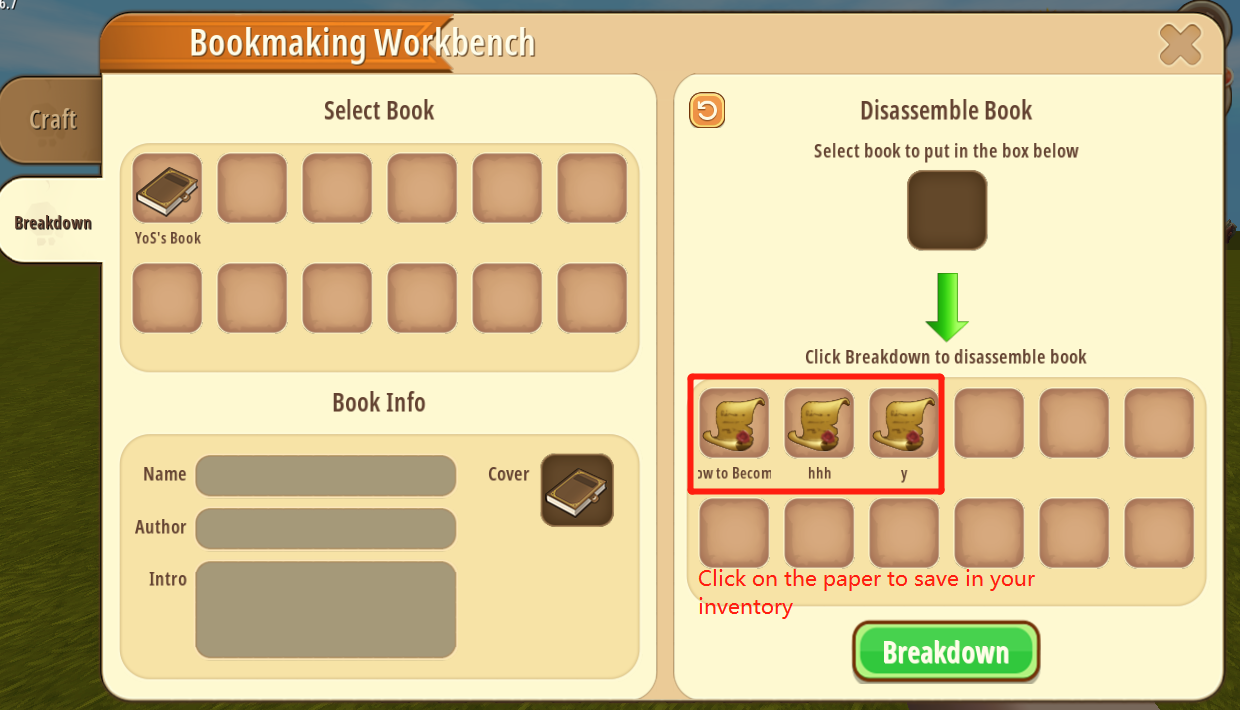 With all these book, of course you need a Bookrack to place them!!
Very similar crafting materials right? The almighty Wood Bar! LOL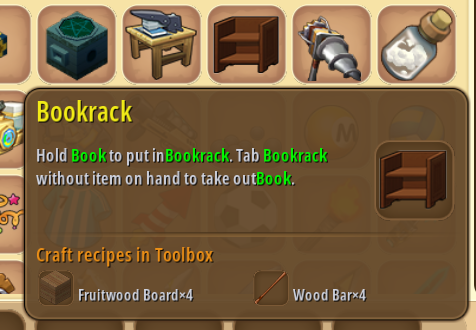 Click on Bookrack to save it in your inventory, then place down to use.
Each Bookrack have 2 layers, you can put in 6 books at most per Bookrack.
Hold the book on your hand, and click on Bookrack to place them in!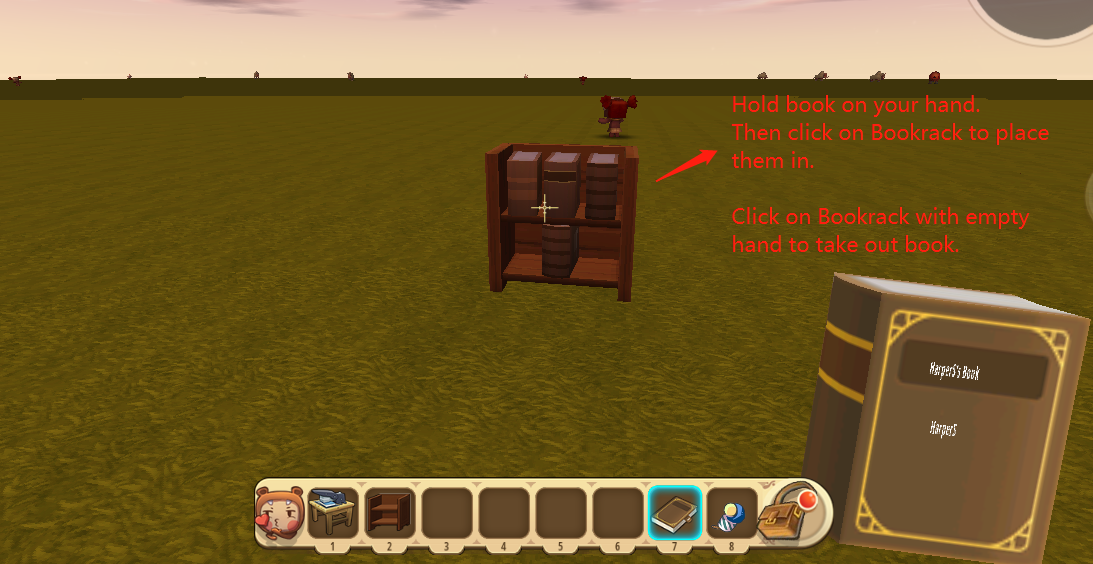 You can also stack up bookracks in to a wall. Isn't it marvelous?
Take out paper and write down the amazing stories of you adventures in Mini World!