After last version update about miniature function, various pretty maps have created. Such as the bakery: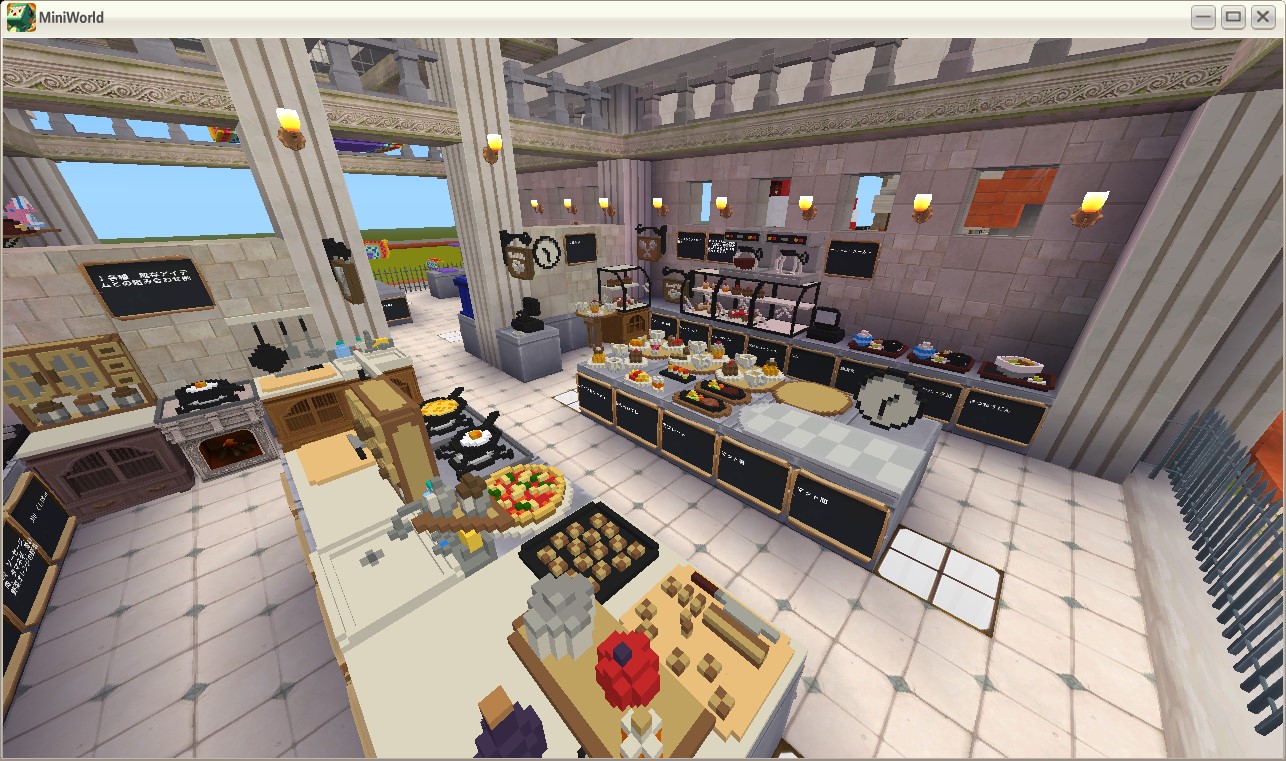 Map name: ずぼらミニチュア
UID: 16480817
However, many players find it complicated. The miniature block you made in one map cannot use in another map. Only make all over again in other maps.
Now a solution is here: Miniature Library.
How to use it?
First of all, make miniature blocks in any archives: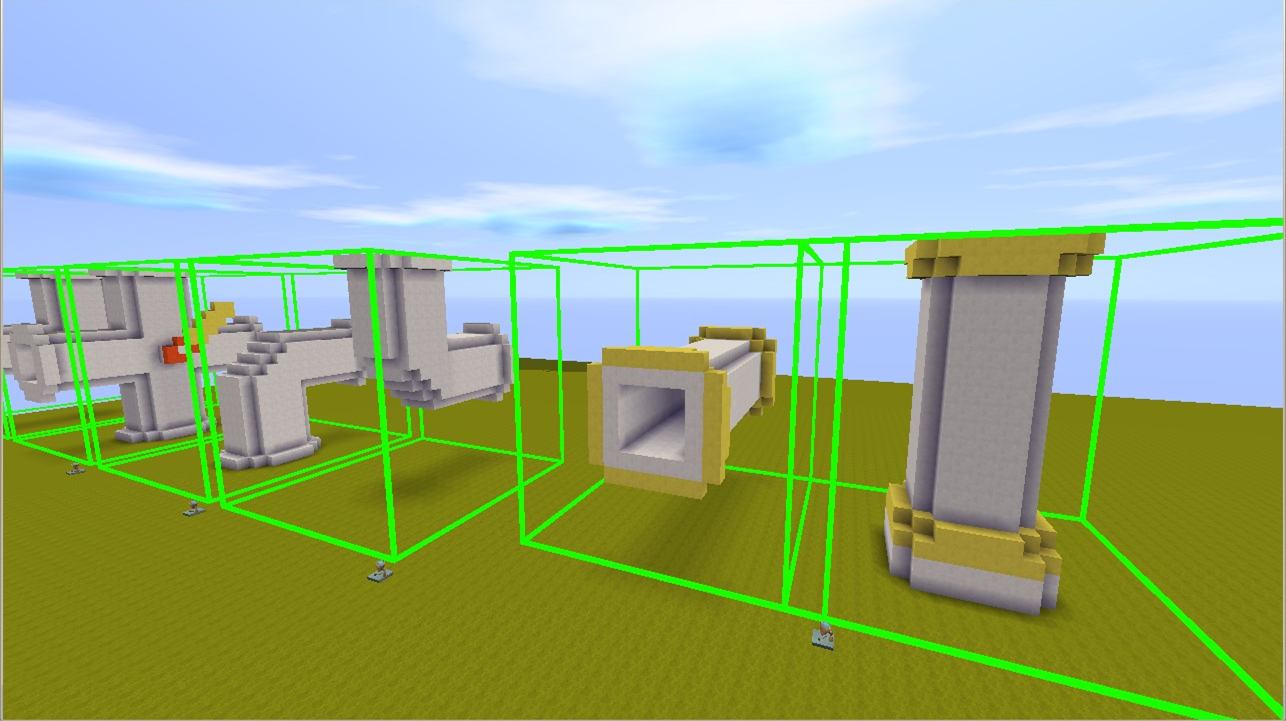 Notice there is an icon like a small warehouse in the upper right corner:
Click the icon to go to the Resource Center and you will find two buttons on the left: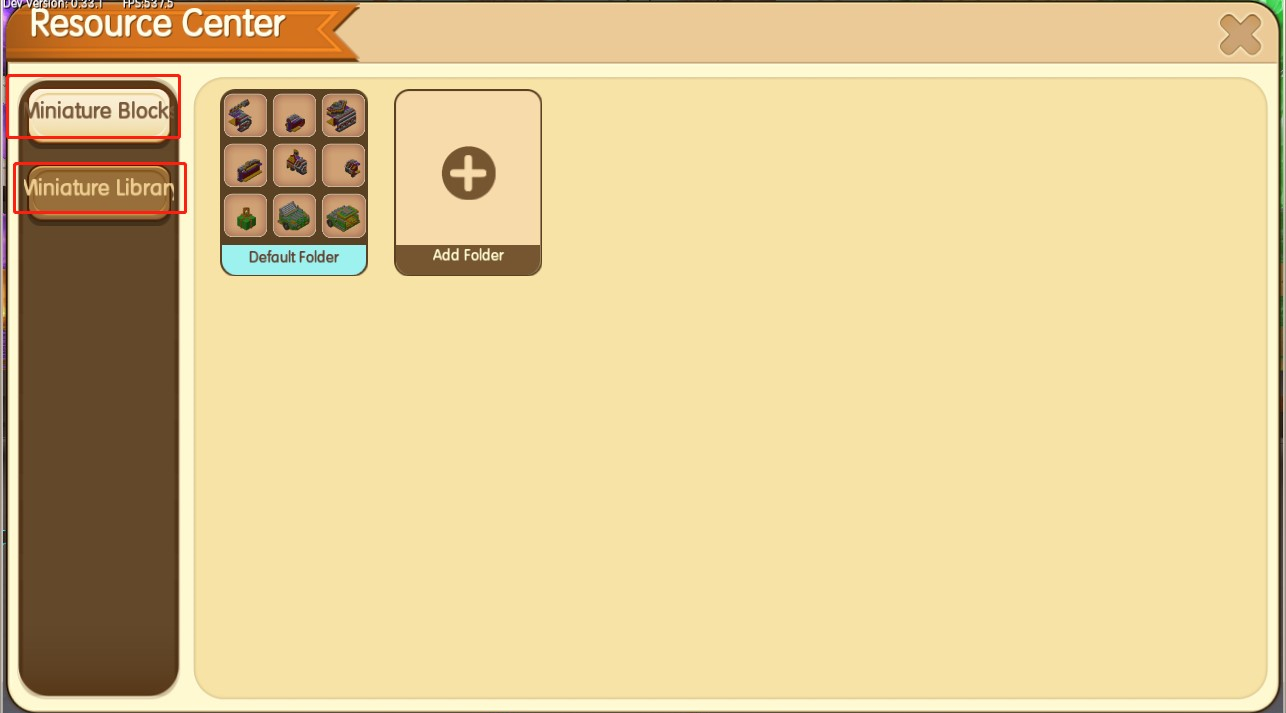 Select Miniacture Blocks, which means that the miniature blocks in the map will be put in the default folder. A new folder can be added to classify the miniature model.
Click into the default folder, there are several buttons: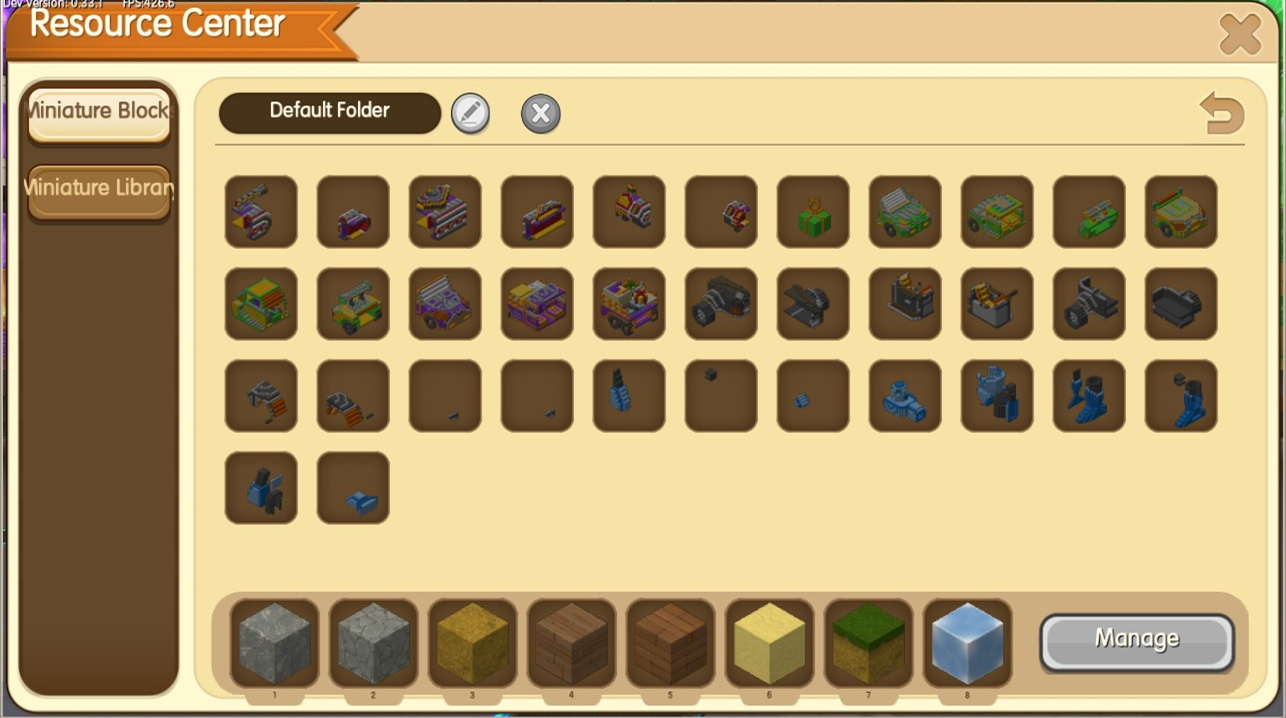 Here is the button to change folder name:

Here is the button to delete folder:

Note: The name of Default Folder cannot be changed and deleted.
Manage Default Folder content by using the manage button: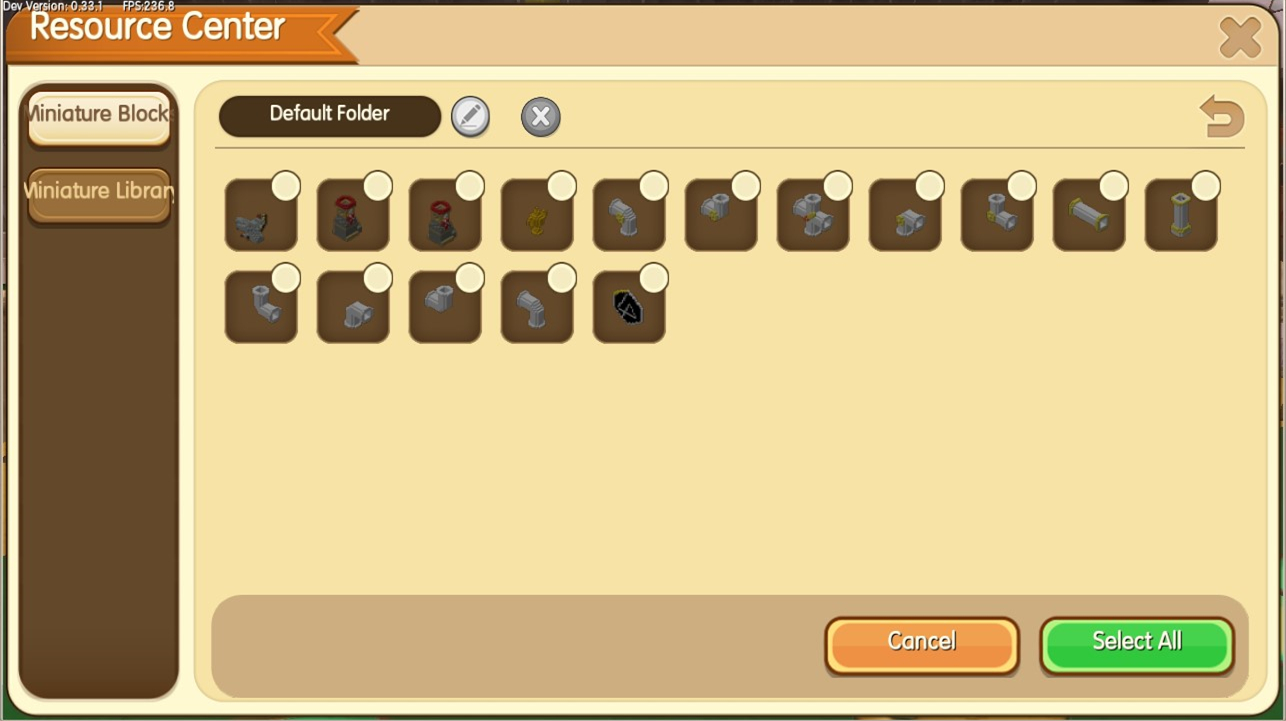 After select miniature blocks, two more buttons show up on the bottom left: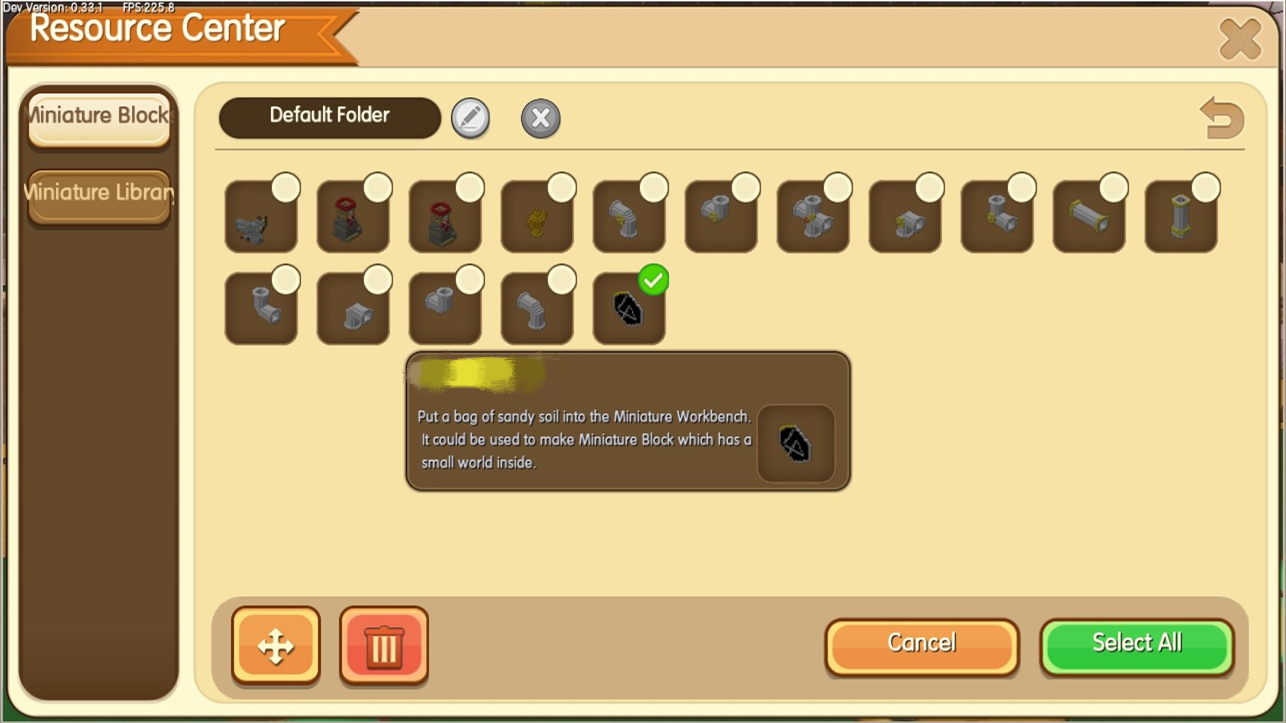 The button that moves miniatures to other folders:

The button to delete miniature in folder.

Click the Move button and select the folder you want to move: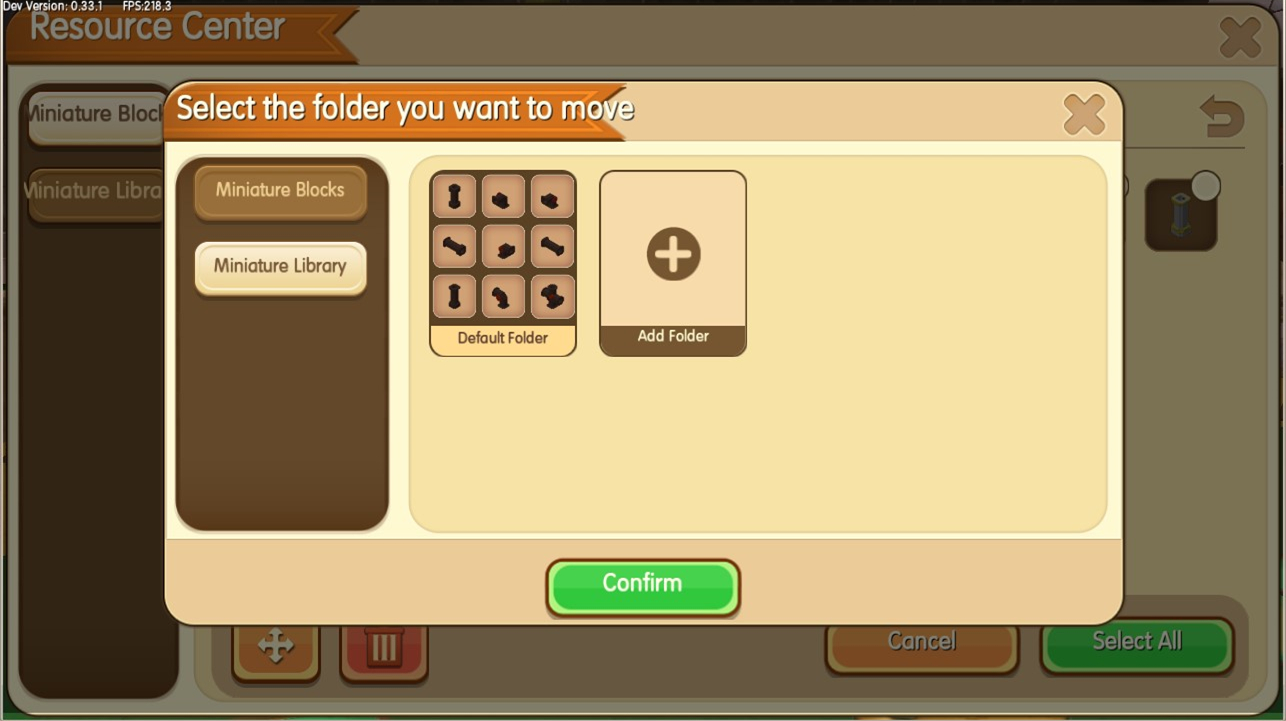 If you click Miniature Blocks in the left sidebar, you can classify the miniatures in current map.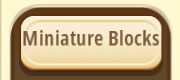 If you click Miniature Library in the left sidebar, you can move the miniatures to the Resource Library. In this way, miniature blocks can be used in other archives.
You may worry if your miniatures can use by others? Don't worry, restrictions have added so that players can't manage the miniature blocks made by other players.
If you enter other people's maps, click on the Miniature Library will be like this
The management button is not usable, which means you can not add miniature blocks from this map to your own Miniature Library.
What do you think of this Resource Center tutorial?
Miniature function is much easier and convenient to use!
Build a trophy miniature, which you can use not only in football maps but also in parkour maps.
Go and make your own miniature map!