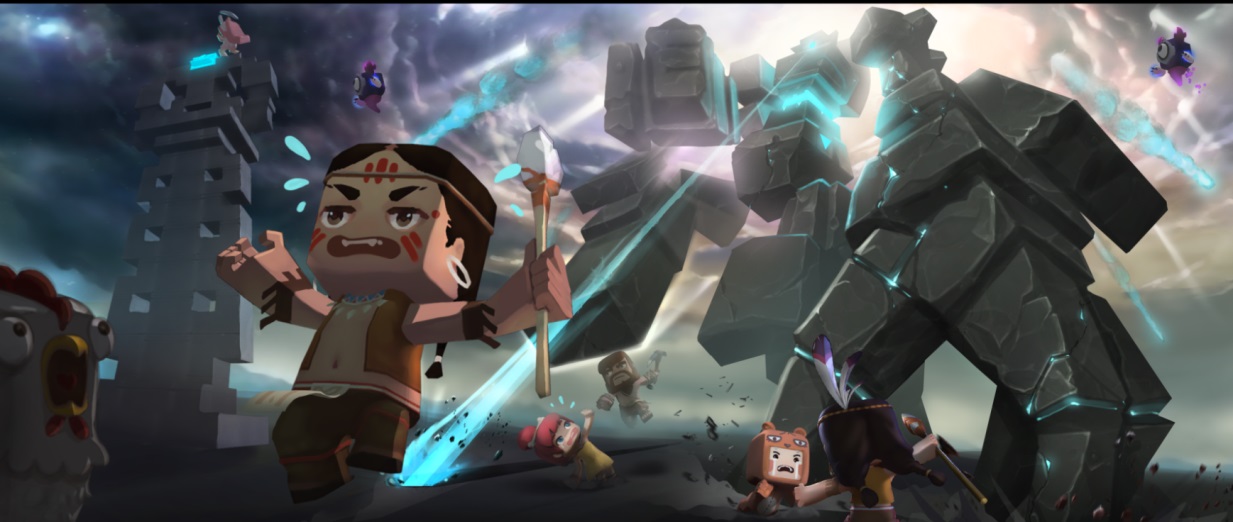 Hi Mini gamers, feeling so good to meet you guys again. This time, we interview a Thailand gamer---Toonwstrt who has more than 9 featured maps. More important he is just 14 years old, but his work of maps are so amazing. Let's take a look at his sayings about Mini World Block Art and where his inspiration comes from.
Q: Nice to meet you Toonwstrt, so glad to interview you. Would you please say Hi to mini gamers
A: Hi, everyone. This is Manga Ponkon from Thailand, I'm 14 years old and my UID is: 316572 and 2006
Q: When do you start to play MWBA and which parts attract you the most?
A: I start to play Mini World Block Art since March 2017. The really fascinating thing is that MWBA is the combination of different gaming dimensions. Not only the cute design but also it enables us to play with friends in Multiplayer mode and so on.
A: Which skins do you like in the game?
Q: I love the skins, my favorite ones are: Joey, Mini T, Mini X ..etc
A: What challenges do you face in the game?
Q: My biggest problems in the game is the bomb, if you operate it in a wrong way, it will blow your maps easily.
A: How many days you need to build a new map?
Q: Normally speaking, I can build a new map in one week. I am so happy to see that many mini gamers love my maps and this definitely encourage me to build more maps. I wish my map can get more rewards and gain more attention.
A: Which map builder you like the most in MWBA?
Q: I do love the maps from UID 1002.
Last but not least, I hope all of you can enjoy and have fun in Mini World Block Art. If you have problems in the game then you can add me. I'm happy to help you out. My UID: 316572 and 2006