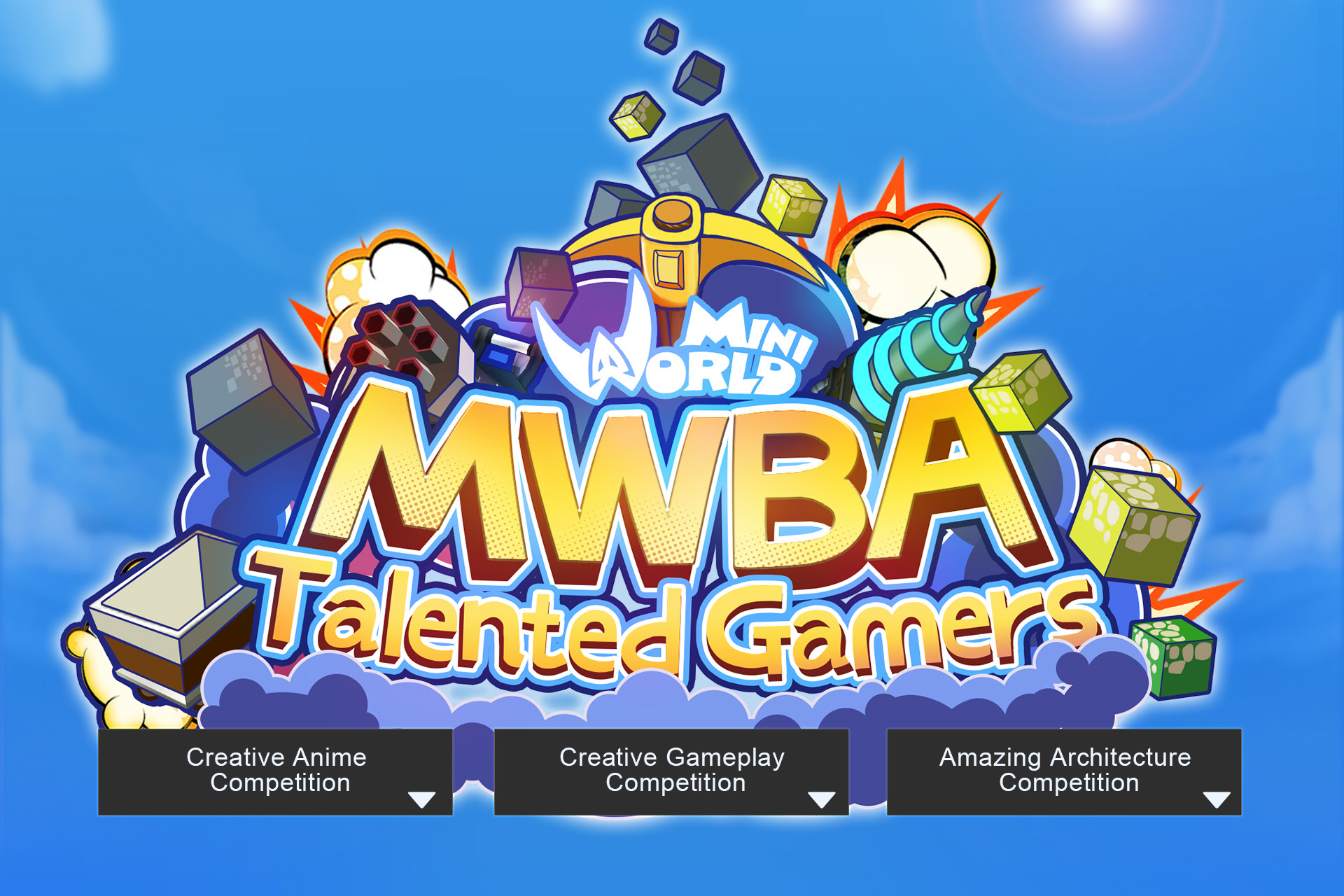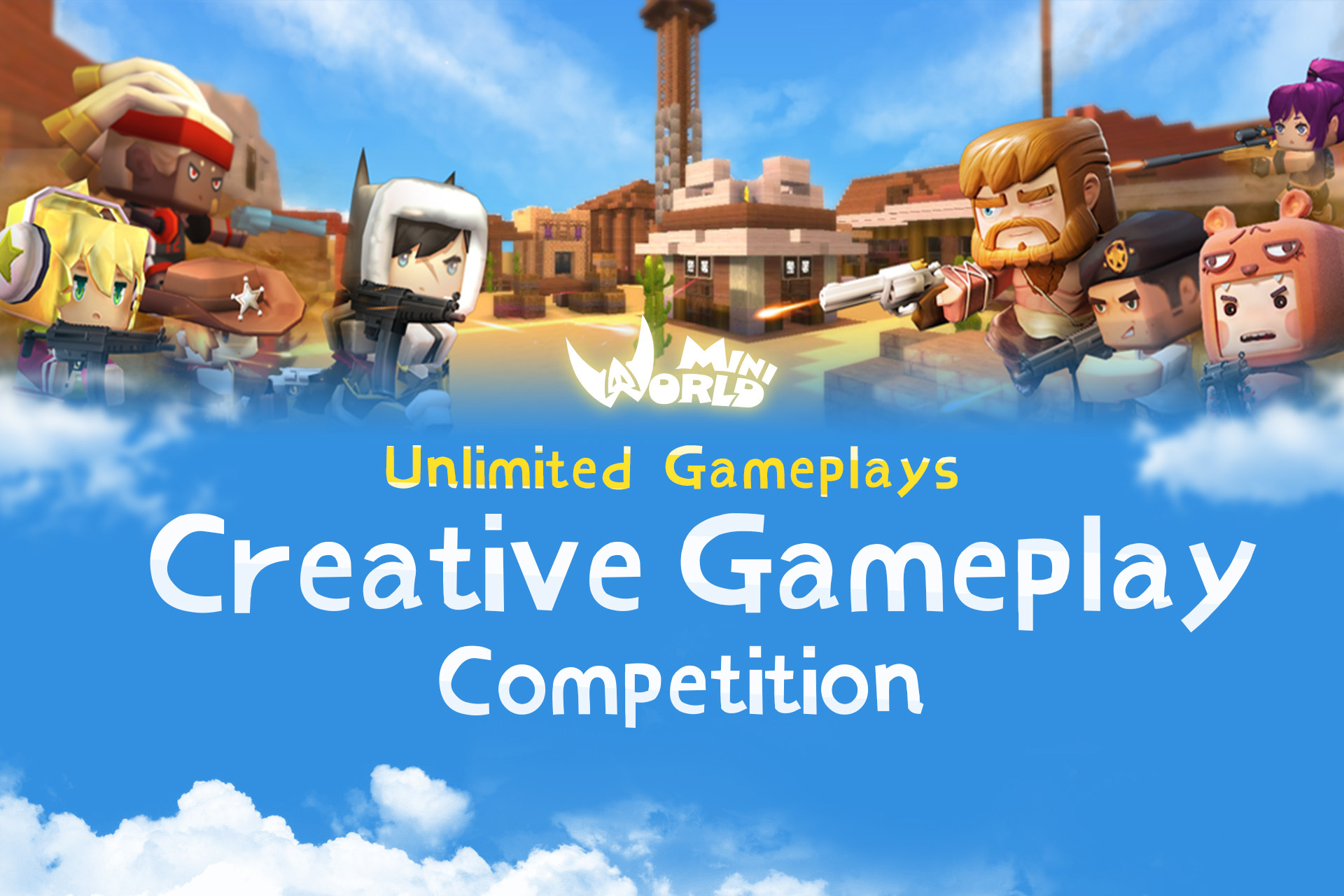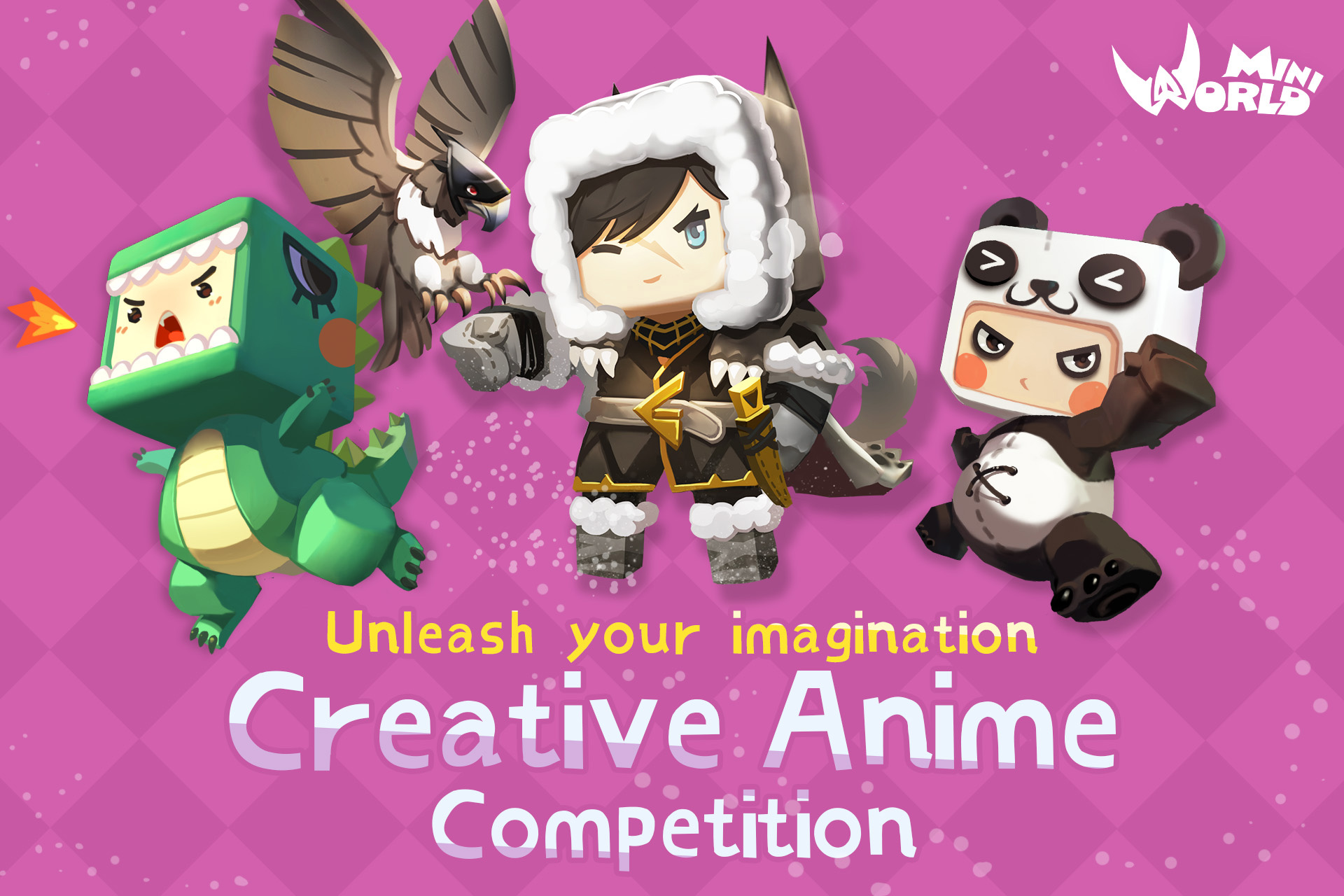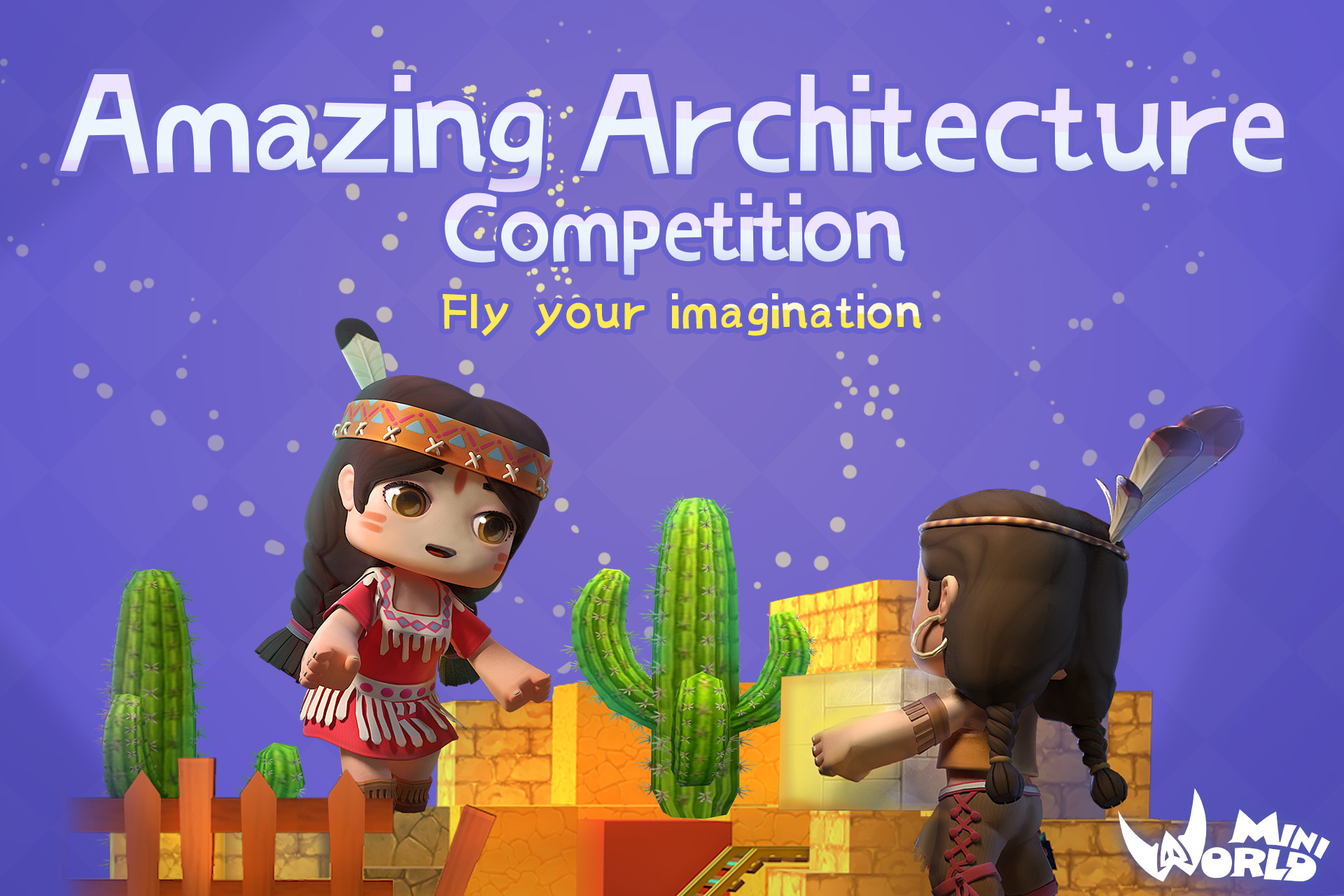 With the launch of Mini World-Block Art PC version, we are dropping a whole new event--- Mini World-Block Art: Talented Gamers
Thanks for your great support for Mini World-Block Art
MWBA-Talented Gamers
Talented Gamers, we need your great ideas for this new official event. Are you talented in building architecture or drawing something, creating super dope mini games? Win the golden reward of 1000 mini coins, 5000 mini beans, and permanent skins! Don't hesitate, join us!
The Mini World-Block Art: Talented Gamers event is made up of 5 small events which are:
1 Creative Game-play Competition:
Only unexpected,nothing impossible. Create the amazing mini games to play. In this event, you can create the most fun or super cool mini games spanning from parkour, to puzzle, FPS, strategy,TD ,circuit ,etc...
2 Creative Anime Competition:
Unleash your imagination to draw the comic about Mini World-Block Art. Here are 2 events in it
A: Create Your Dream Skin
Design your dream skins, no matter is just single one skins or a set of many skins. We want to know what skins you will design.
B: Draw the Cartoon Story
Use the game element to draw the cartoon stories about Mini World-Block Art, no matter is Four-frame comic or more than that. Just comic stories using MWBA elements.
3 Amazing Architecture Competition:
It is time to show your great ability to architecture, Just build anything you can imagine.It can be single build or a town.
4 Roller Coaster Competition
Build cool maps the for the new Roller Coaster.
5 Maps from Chinese Gamers:
We have brought some awesome maps from Chinese gamers, you can refer to UID: 1002 in Gallery to see them for some inspiration.
Rewards:
Each event has Golden, Silver and Bronze rewards
Golden: 1000 Mini Coins, 2,500 Mini Bean, 1 Permanent Skin
Silver: 500 Mini Coins, 2,500 Mini Bean, 1 Permanent Skin
Bronze: 100 Mini Coins, 1,500 Mini Bean, 1 Permanent Skin
Rules:
1 Each gamer is allowed to take part in all above events, but for each event you are only able to upload a piece of map or
2 Do not use the CHEAT during the event
How to upload:
1 Share your maps to Gallery use this: (MWBA Talent). Example:
UID: XXXXXX
Map name: (MWBA Talent) --XXXXX
Description: describe what event you attend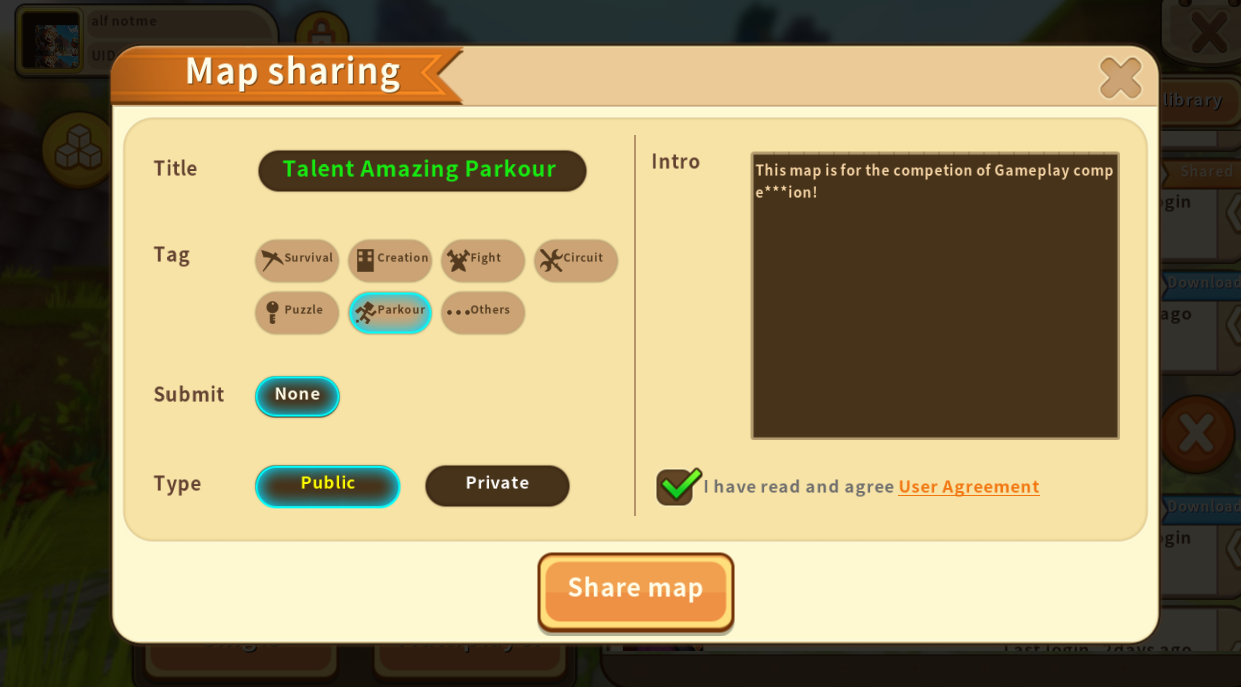 2 Send your maps or animes to our official email: miniworldcustomerservice@gmail.com
Start Time: 2017/12/19
End Time: 2018/2/28
Rewarding Time: 2018/3/15
Judges: MiniWan team
You think that is it? We have more, we will work with Omlet Arcade for more bonus for gaming-streamers!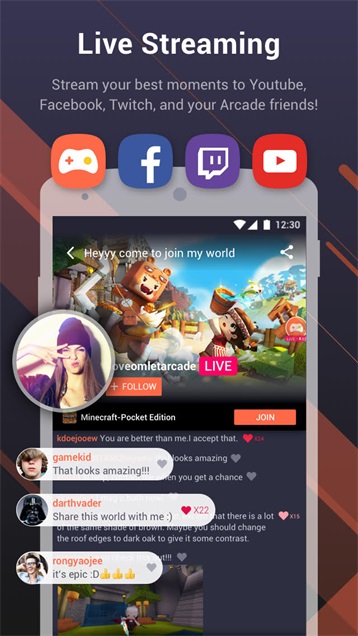 Do you wanna be the Mini World-Block Art gaming influencer then you won't miss this great game-streaming APP--

Omlet

Arcade makes you a very easy influencer. Broaden yourself and get more friends faster. Show your ideas to the world and download Omlet Arcade now.


During the event, we will reward you with

Omlet

Arcade Streaming. Like the special frame in Omlet!
Download:
Join our community to contact us instantly
Discord: https://discord.gg/g2bjNZ5 (devs are here, contact us instantly)

TW: https://twitter.com/miniwantech

FB:https://www.facebook.com/groups/309258579484178