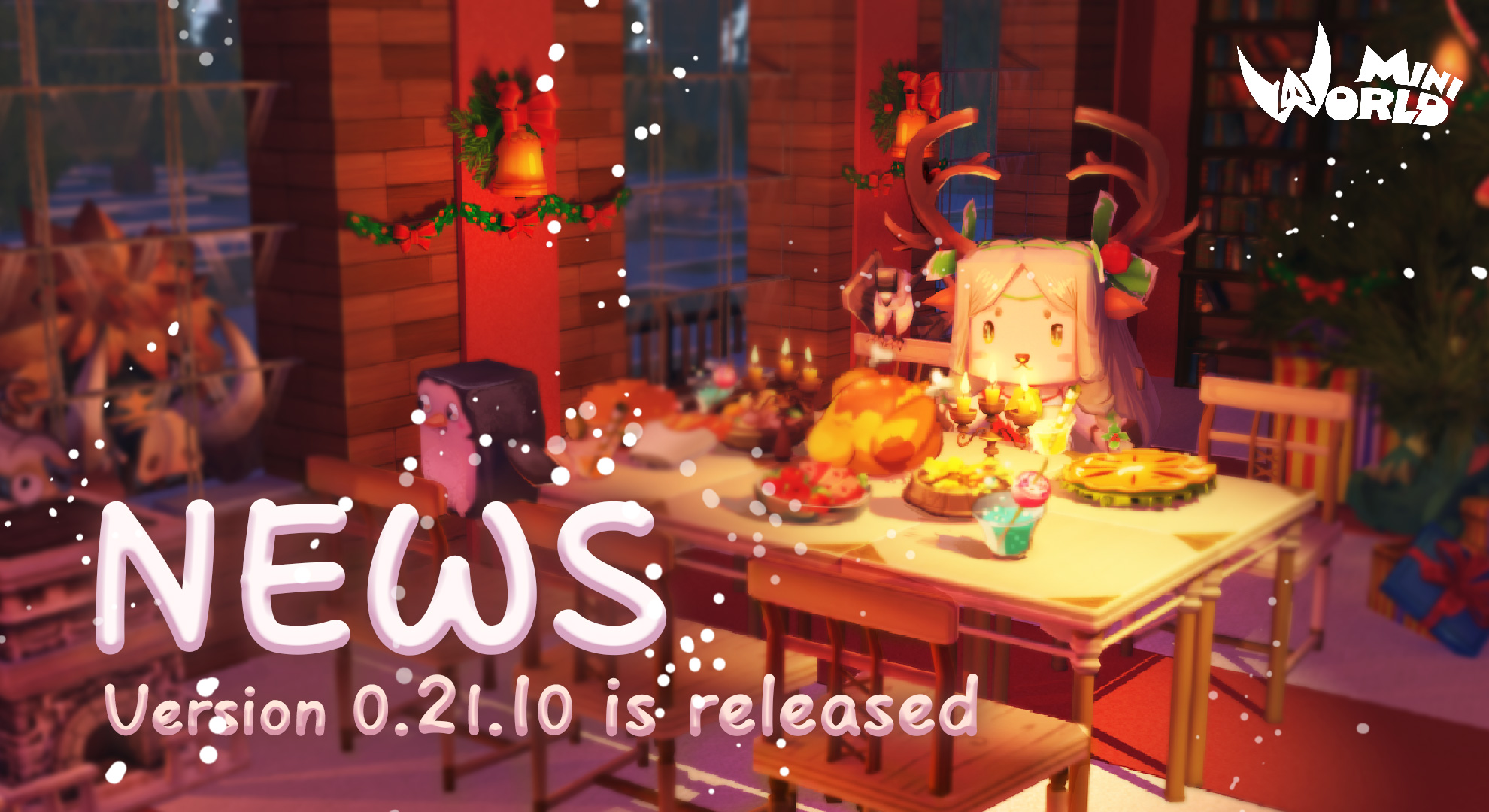 Hello MWBA gamers, the monthly update is coming!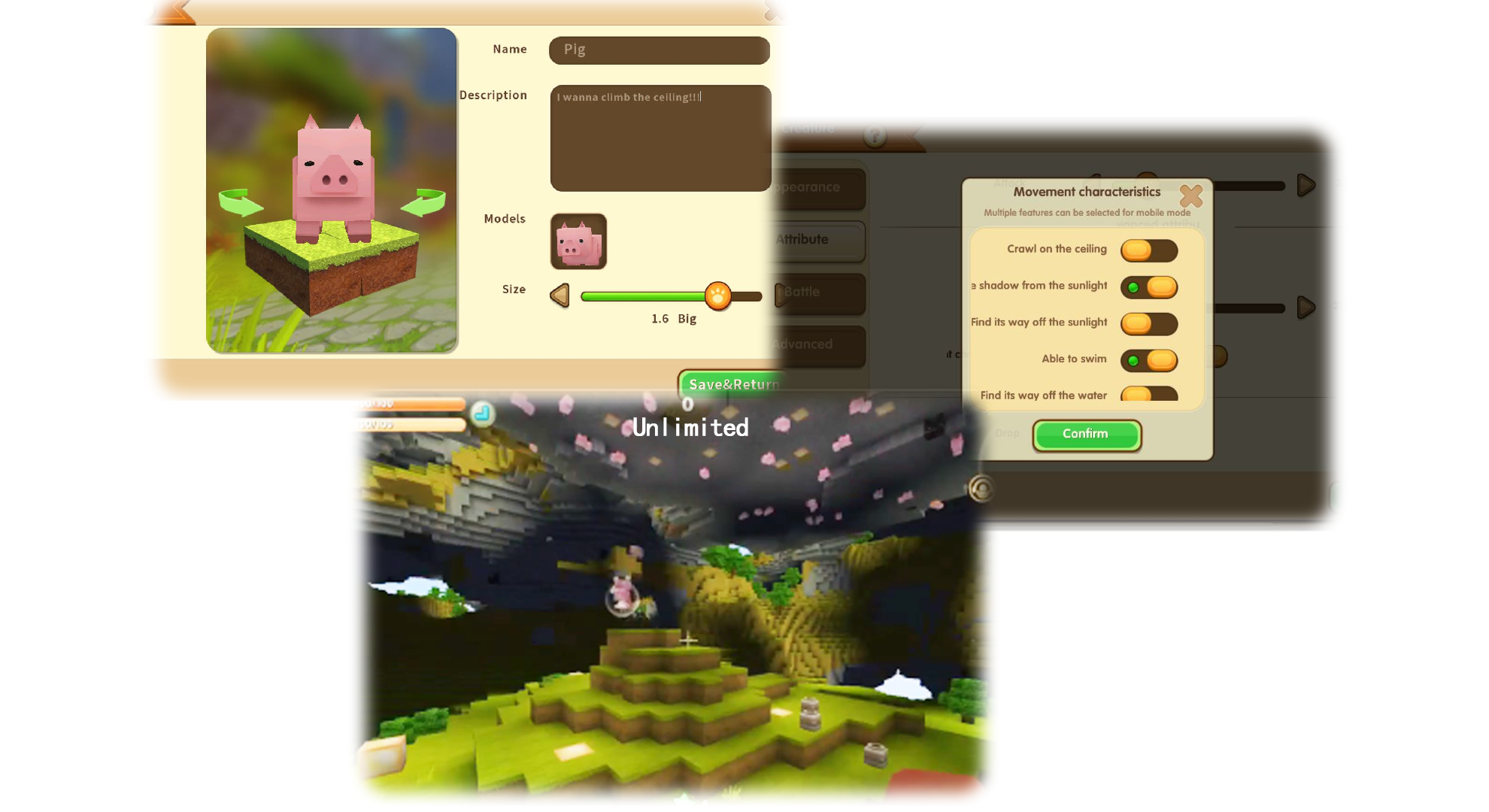 A whole new plugin upgrade in creature
A pig climbing the ceiling, flying cows, mining sheep, dancing savages, what?They all seem crazy, right? But you are able to make it happen in Mini World-Block Art. In creation and custom mode, we have added some amazing AIs to the creature and monsters which make them have different and funny features. Even more, some features are accurate to the numbers.This new feature really empowers you to create the mini world in your dream.
Jingle bells, Jingle bells jingle all the way
The Christmas Day is coming, so we decide to bring the Jingle Deer back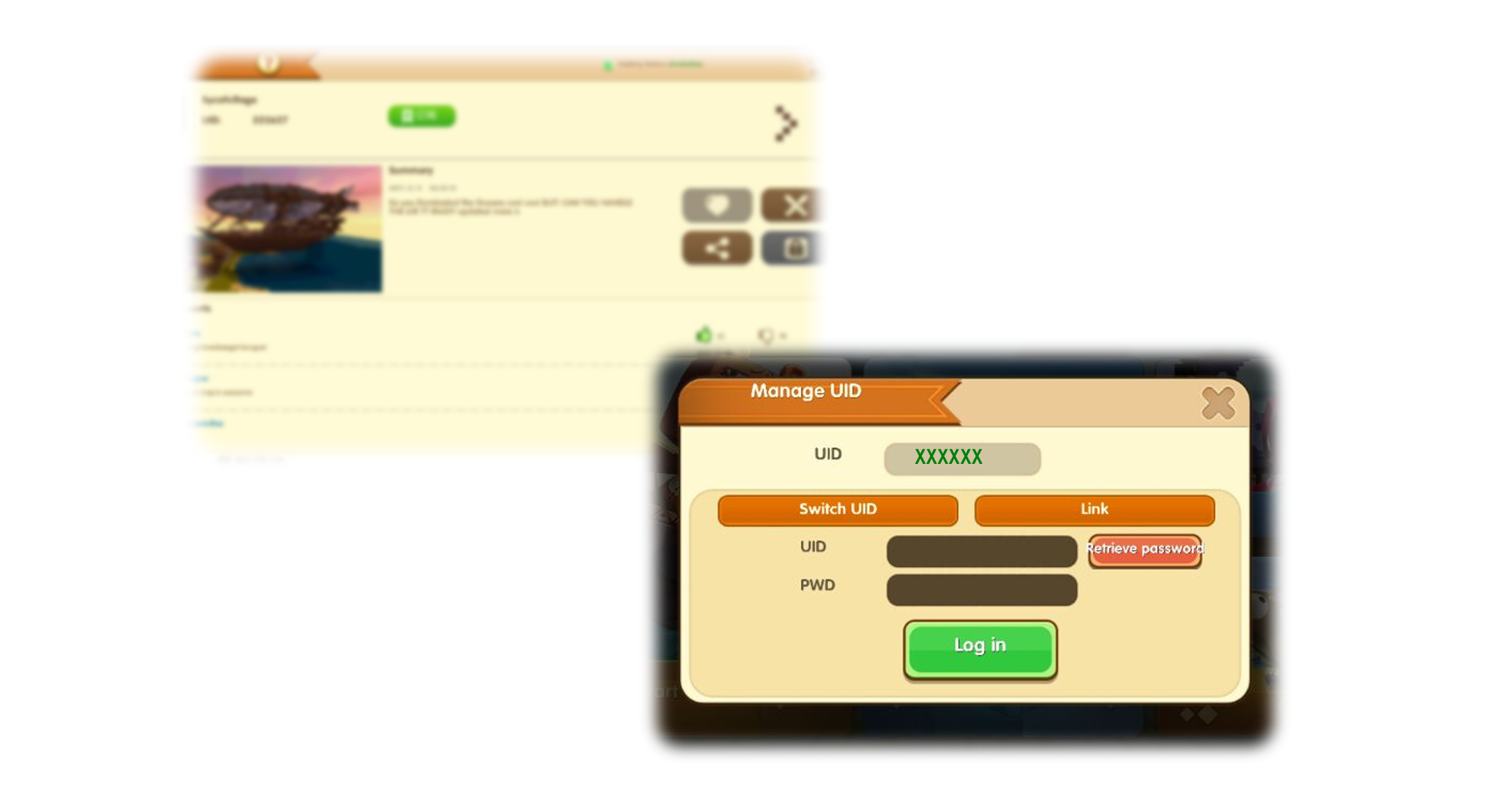 Function Upgrade
Gallery: For a better display of users comments, we launch a new system which allows gamers to delete their comments. In the meantime, wonderful comments will be ranked in the top. Additional, you are able to upvote or downvote comment now.
Improvement of gaming performance
Top-up notice: Do not trust others to provide you fake, fraud top-up notice. We officials will NEVER ask gamers to transfer their money.
Ending effect: It is always happy to win the game in battle mode. We slightly adjust the ending effect for a more cheerful scene.
Forbidden list: From now on, if you have forbidden some items in your hosted server, the forbidden item list will default to your next new hosted server
Ancient gems: Now you will automatically finish the mission of Ancient Gem when you collect the ancient gem from the dungeon.
Bugs fixed